1990
ADOBE PHOTOSHOP 1.0 - 1990. Adobe Systems first version of PhotoShop released, the second image manipulation program available for Macintosh computers.
http://www.storyphoto.com/multimedia/multimedia_photoshop.html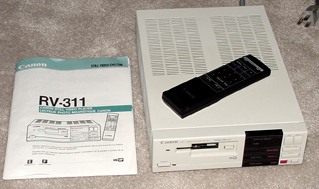 CANON RV-311 - 1990. One of several still video players of the era produced to utilize the still video mini-disks that were used to record images by still video (analog) cameras such as the Sony MVC-5000 and others.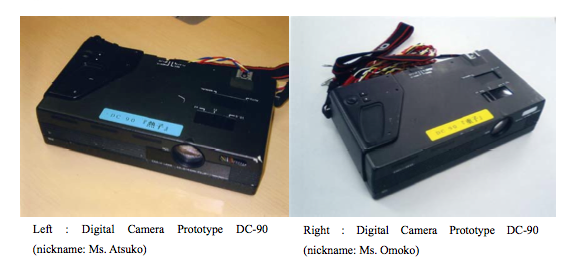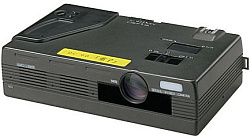 CASIO DC-90 PROTOTYPES - 1990. Two casio prototype cameras were developed, but not put into production. These were prototypes for functional testing nicknamed Atsuko and Omoko built by Casio Computer when Casio was developing their first digital cameras equipped with LCD viewfinders. Atsuko tended to overheat, so a tiny fan was installed in the viewfinder compartment, and an LCD screen was substituted for the through-the-lens viewfinder. The nickname Omoko refers to the camera's additional weight (omo means heavy in Japanese) as a result of using generic parts in the camera. Omoko weighed 2.75 kilograms, and Atsuko reached temperatures of 90 degrees C when operated. The Center of the History of Japanese Industrial Technology. For more information on these cameras and many other early digital products visit Dennis van Hall's excellent digicam camera museum below.
http://camera-wiki.org/wiki/Casio

http://sts.kahaku.go.jp/english/index.php
http://www.digicammuseum.com/proto/dc90.html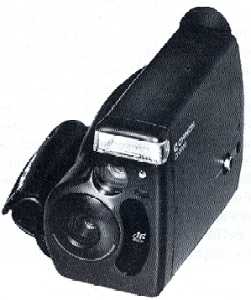 CHINON S-2000 - 1990. 2 X, 10-20mm f/2.7-3.8 zoom lens. Multi-infrared autofocus. Shutter 1/45 to 1/500 second. �-inch 380K pixel CCD. "Hi-band Still Video on Floppy," Popular Photography, May 1980, p56.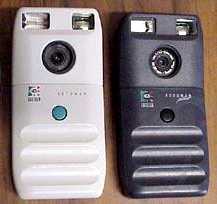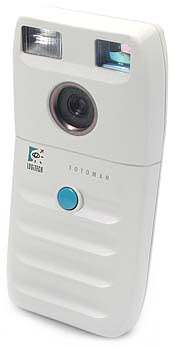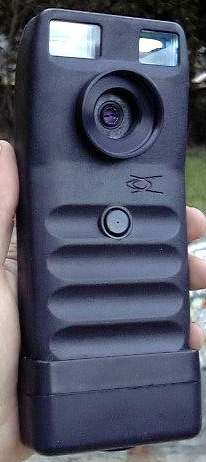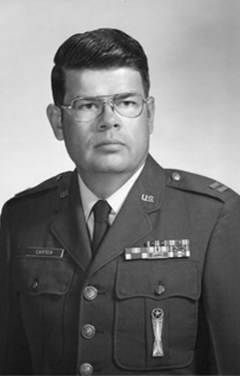 DYCAM MODEL 1 / Logitech FotoMan - 1990. Dycam Model 1 (dark grey) and the Fotoman (white) B&W digicams were the first completely digital consumer camera sold in the United States (both made by Dycam). They stored 32 compressed images on internal 1MB RAM. 1/3-inch, 376 x 240 pixel CCD at 256 gray levels. TIFF or PICT 2 format. 8mm fixed-focus lens. Shutter 1/30 to 1/1000 second. Built-in flash. They operated similarly to the Canon XapShot except that they included the digitizing hardware in the camera itself. The camera was attached to a PC to transfer images (photos by Jef Raskin). There was ony one button on the camera, the shutter button. To turn the flash on it was necessary to connet the camera to a computer and use the program that came with the camera. To turn the flash off it was necessary to reconnect the camera to a computer. MSRP $995. Digital Photography, Mikkel Aaland, 1992, p21. Popular Photography. December 1991. p111.
The photo on the right shows approximately what a good quality Dycam 1 photo might look like on a computer at full size (100%), 376 x 240 pixels (.09MP). Doubling the size of the photo to 752 x 480 pixels will cause obvious pixelization of the image. The actual size of a 376 x 240 pixel photo when printed on a typical inkjet printer would be about 3/4 inch in width and 1 1/4 inches in height, or about the size of the image on the far right.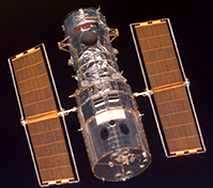 1990: HUBBLE SPACE TELESCOPE. The Hubble's workhorse instrument is the Wide Field and Planetary Camera 2 (WFPC2) and captured most of the most famous Hubble pictures. It observes just about everything, recording extremely sharp images of faraway objects in relatively broad views. Its 48 filters allow scientists to study precise wavelengths of light and to sense a range of wavelengths from ultraviolet to near-infrared light. WFPC2 doesn't use film to record its images. Instead, four postage stamp-sized pieces of high-tech Charge-Coupled Devices (CCDs) collect information from stars and galaxies to make photographs. These detectors are very sensitive to the extremely faint light of distant galaxies. They can see

objects that are a billion times fainter than the naked eye can see. Less sensitive CCDs are now in some videocassette recorders and all of the new digital cameras. CCDs are electronic circuits composed of light-sensitive picture elements (pixels). Each of the four Hubble CCDs contains 640,000 pixels. The light collected by each pixel is translated into a number. These numbers (all 2,560,000 of them) are sent to ground-based computers, which convert them into an image. NASA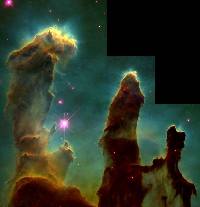 The Eagle Nebula as Photographed by the Hubble Space Telescope
Click on image for enlarged view.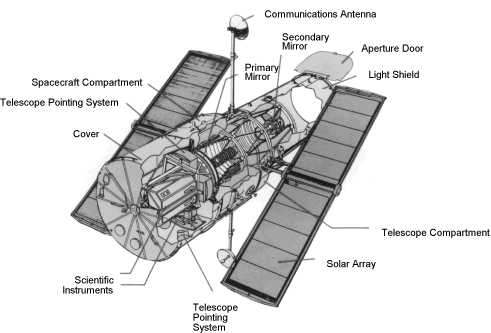 Equipment Placement within the Hubble Space Telescope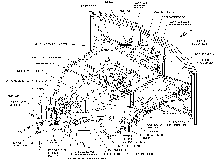 Equipment layout within the Hubble Wide Field and Planetary Camera (WFPC) Number 2. Click on image to see full-page view.

Hubble in Space
Click on image to see enlarged view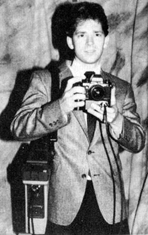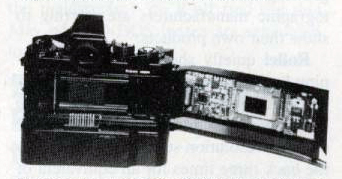 KODAK STILL VIDEO CAMERA - 1990. Shown publicly at Photokina in 1990, it may have been a ruse to confuse competition as to Kodak's digital status. The digital DCS-100 below was shown privately at the same Photokina. The SV camera shown above was a Nikon F3 with a still video back. The system utilized a Winchester power supply carried by a shoulder strap. Kodak stated that they intended to market the camera in 1991 at an MSRP of $25,000. Photo on the right shows a 1.3MP CCD attached to the Nikon F3 back. The camera created quite a public stir, especially among photo journalists who were supposed to be the intended market (Popular Photography referred to it as a "bombshell").
Popular Photography, January 1991, page 56.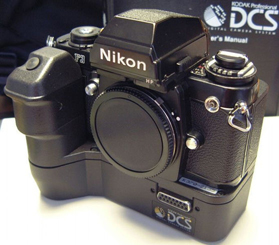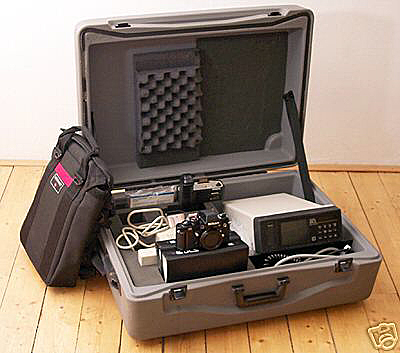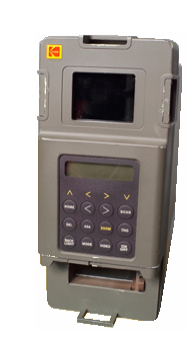 KODAK DCS-100 SLR DIGITAL CAMERA - 1990. The designation DCS-100 was not Kodak's official designation, but came about as the result of a magazine article and the name stuck. This system was a commercial version of the 1987-1989 Kodak DSLRs. Shown privately at Photokinaâ"¢ 90 with a price of $30,000. Marketed in 1991. 1.3MP CCD (1024 x 1280 pixels). Based on the Nikon F3 body. ISO 100. Nikkor interchangeable lens mount. Manual focus. Shutter 8 seconds to 1/2000 second. Optical reflex viewfinder, hot shoe, self-timer, internal 200MB memory. Two versions - B&W and Color. Fitted into a large plastic suitcase, the system consisted of a 200MB external hard disk drive with batteries, a control panel, mono display, and cables, with a total weight of 55lb. Click on image to see enlarged view. The item on the bottom far right is the Kodak Professional Digital Back of that same year. The history of Kodak DCS cameras from 1987-2004 is available at the James Garvey site listed below. Mr. Garvey was lead engineer for many Kodak cameras during that time period.
http://jemcgarvey.com
http://www.epi-centre.com/reports/9306cs.html
http://www.mir.com.my/rb/photography/companies/Kodak/index.htm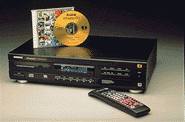 KODAK PHOTO CD SYSTEM - 1990. The Photo CD process converts negatives or slides to CD images. When introduced the Kodak Photo CD system recorded up to 100 images on a single CD. Each image was recorded at five different resolutions. Pixel Photography, Robert McMahan, 1993, p11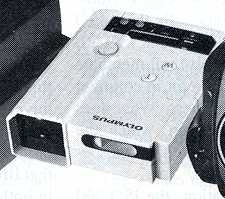 OLYMPUS ESTILO - 1990. Prototype memory card camera. Popular photography, January 1991, page 55, stated the ESTILO could record 38 images in field mode or 18 in frame mode per card indicating that it was a still video camera, however, others claim that it and the IC Card Camera shown below were digital cameras because they used a memory card. The ESTILO was not marketed.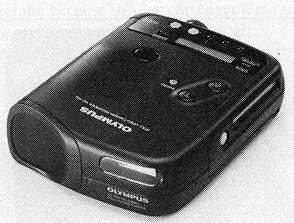 OLYMPUS VC-102 - 1990. The V-102 was an upgrade of the V-100. Hi-band, 10-27mm f/2.8 zoom, passive auto-focus with low-light illumination. 1/2-inch 360K pixel CCD. Shutter 1/30 to 1/2000 second. Popular Photography. May 1990. p56.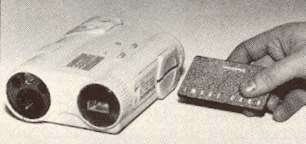 OLYMPUS IC CARD CAMERA - 1990. Prototype camera with solid-state storage. Popular Photography, May 1990, p57, stated that the camera used data compression to store 29 or 52 still video images on a flash card about the size of a credit card and recorded in field mode only. Field mode was a term used for still video cameras rather than digital cameras thereby indicating that it was an analog still video camera rather than a digital camera. The description with the photo and in the accompanying text also stated that it was still video, however, some sites state that it was a digital camera because it used a memory card as digital cameras now do. The camera was never marketed. The Olympus VC-102 shown above was marketed and was definitely an analog still video camera,
.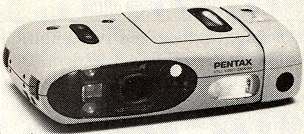 PENTAX EI-C70 - 1990. Still video camera. 3X 8mm to 24mm, f.2.8-5.6 zoom, with active infrared auto-focusing. Shutter 1/8 to 1/1000 second. Popular Photography, May 1980, p56.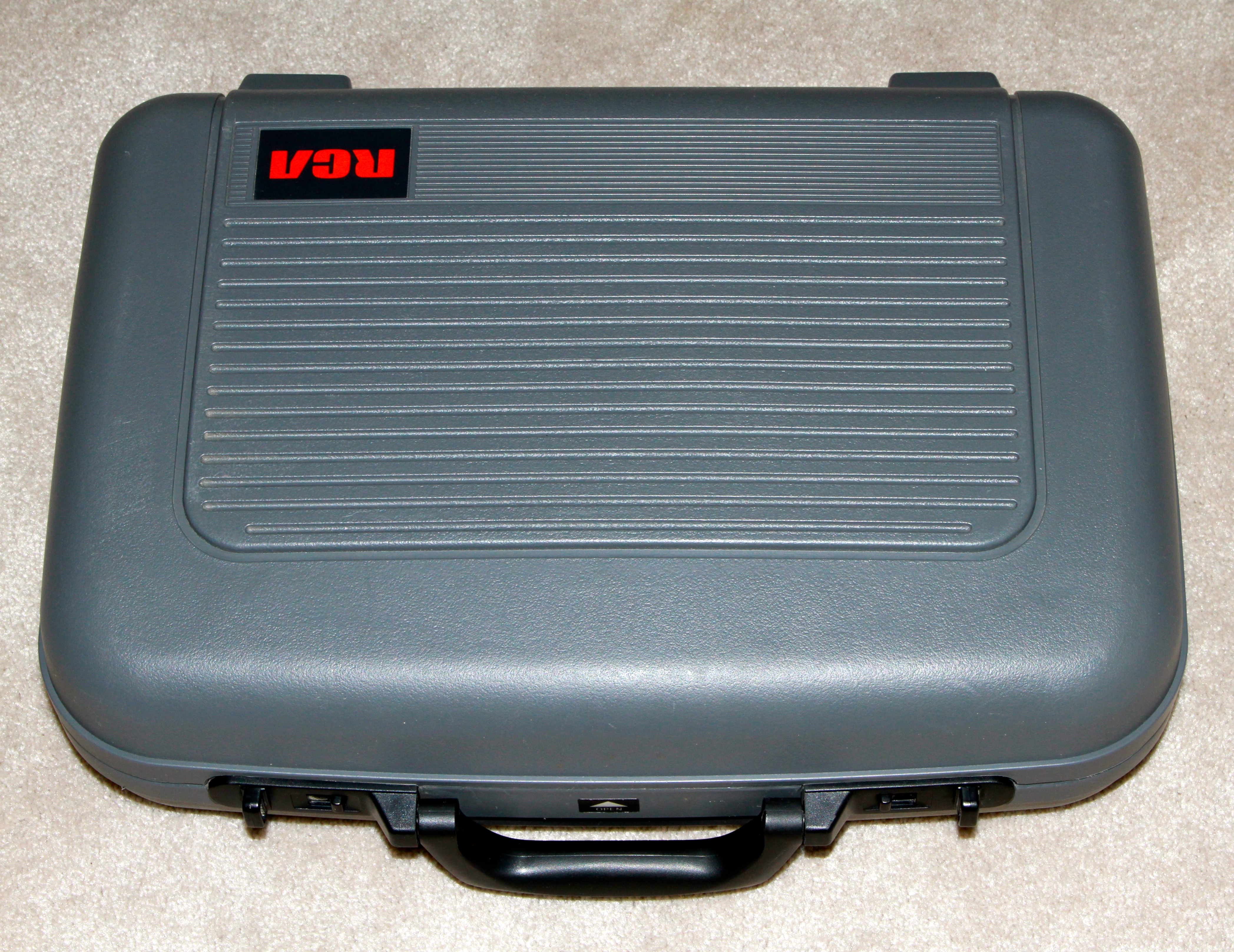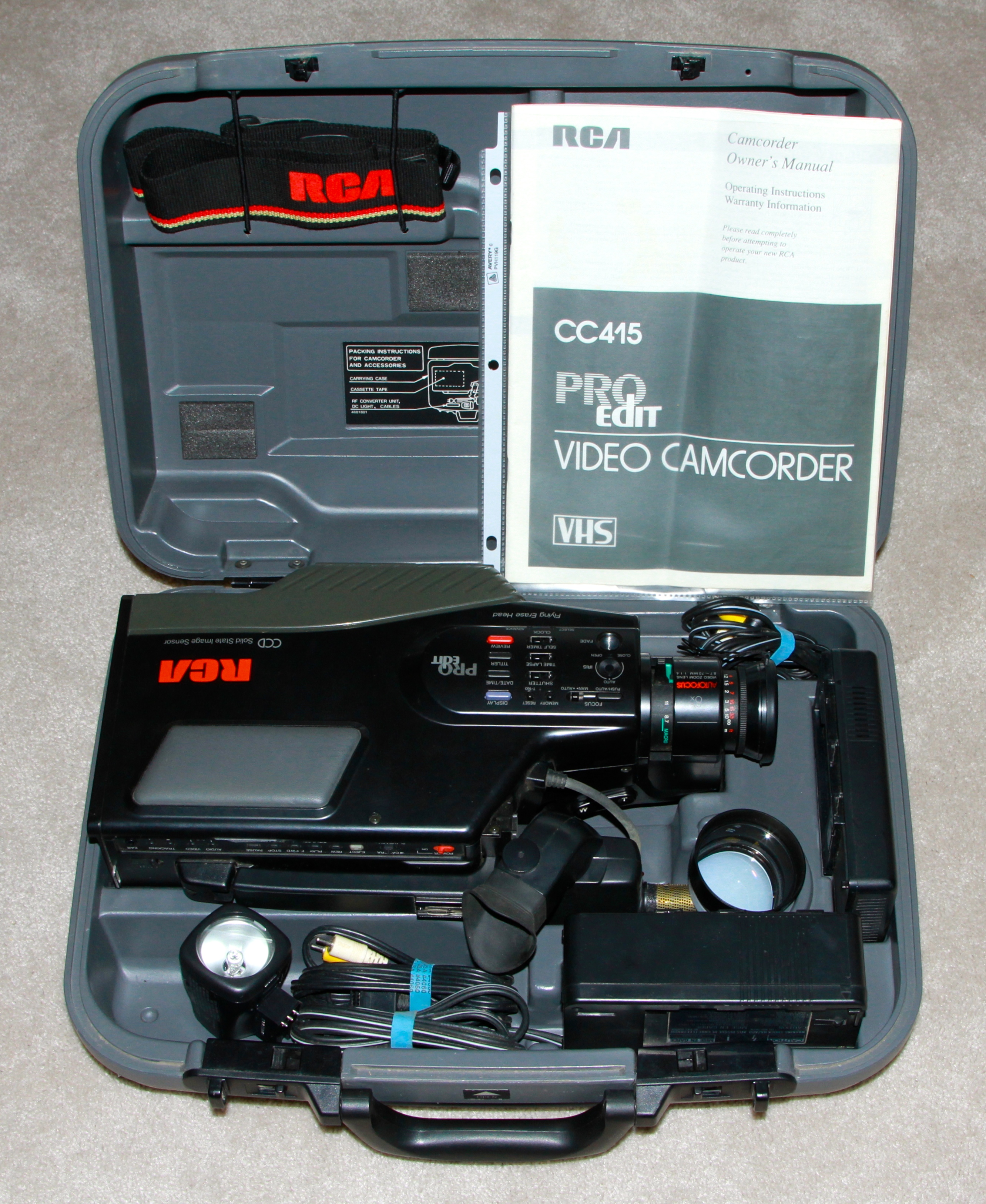 RCA CC415 CAMCORDER - 1990. This camcorder was donated to the museum and is in near mint condition despite being fifteen years old at the time of donation. It has all the items that came with the kit, some of which seem never to have been used. A number of these "90s camcorders always seem to be available on eBay, but very few have been maintained in such new-like condition.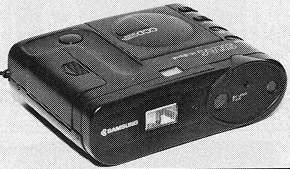 SAMSUNG SNAC - 1990. The SNAC (Samsung New Age Camera) was a Hi-band still video camera. Fixed-focus 15mm f/2.8 lens. 300K MOS sensor. 50 images per disk. Popular Photography, May 1990, p56.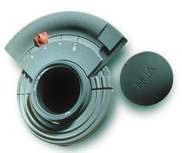 SJSU NUA 356 - 1990. Still video camera. San Jose State University student project. Kyle Swen designed the camera with the supervision of Tomasz Migurski. It was designed as a future concept, not for manufacture. The premise of the design was to introduce a camera that stored images electronically rather than the use of standard film. The images are stored on a 3.5" floppy disk that can then be downloaded electronically to various formats. Click on image for several enlarged views. http://id.sjsu.edu/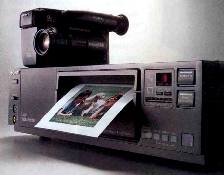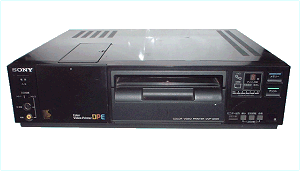 SONY CVP-G500 - 1990. Still video image capture device and printer combined into one unit. Popular Photography, June 1991, p20.



SONY HYPERHAD - 1990. HAD (Hole Accumulated Diode ) sensor. A light-focusing microlens (shown at left) positioned over each pixel gathers, concentrates and focuses incoming light toward the photo sensor's active imaging area. Light sensitivity is increased by one f/stop. Digital Photography: Pictures of Tomorrow, John J. Larish, 1992, p23.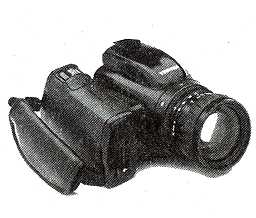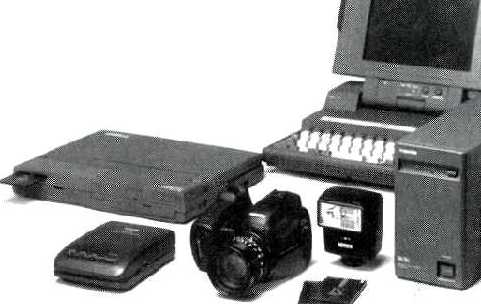 TOSHIBA MC200 - 1990. Memory card camera. 2/3-inch, 400,000 pixel CCD. 18MB card, 6 high resolution images. 3X 9mm to 27mm f/2.0 lens. Shutter 1/32 to 1/512 second. Built-in flash, auto-focus. Popular Photography, December 1991, p111.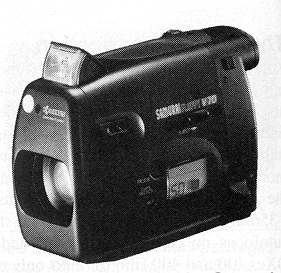 YASHICA SAMURAI V-70 - 1990. Hi-band still video camera. 1/2-inch, 390K pixel CCD, 3X 9-27mm zoom f/1.4 lens, auto-focus through the lens. Popular Photography, May 1980, p56.
1990