In what has now become an annual event, one hundred or so hardy individuals swim across the Ohio River to the Kentucky side and back, a distance of a little over half a mile. The event took place on Sunday, 29 September, 2013, and our daughter entered for the first time.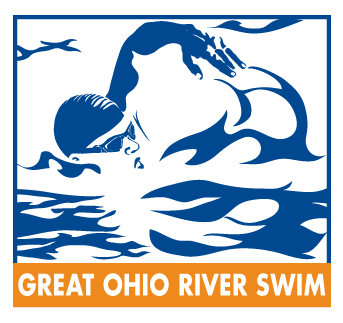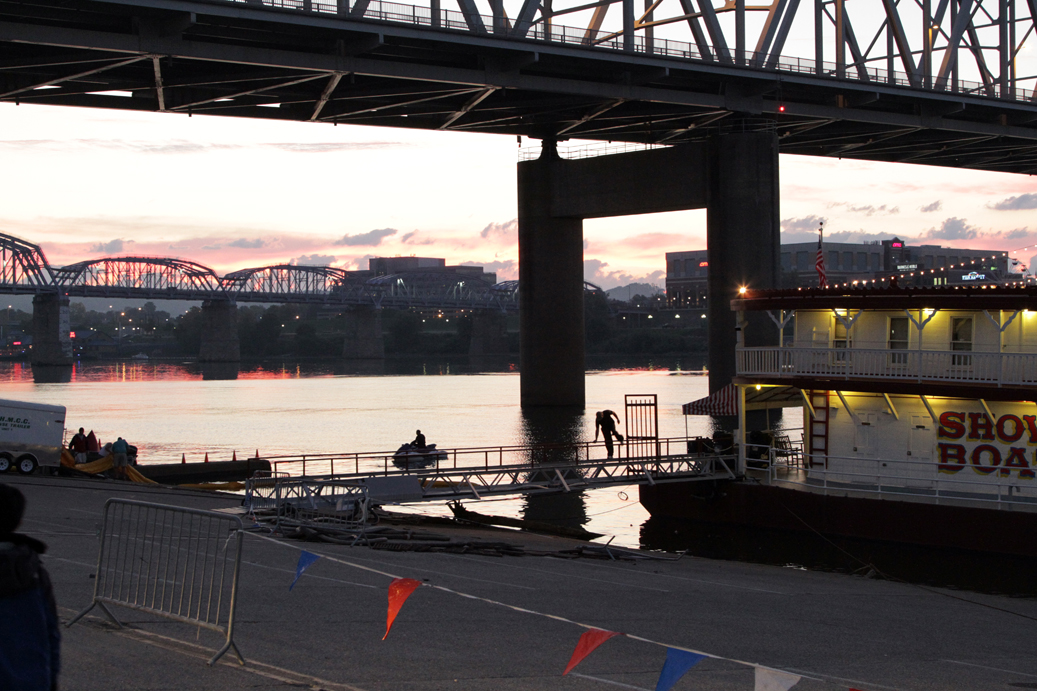 A beautiful morning on the beautiful Ohio River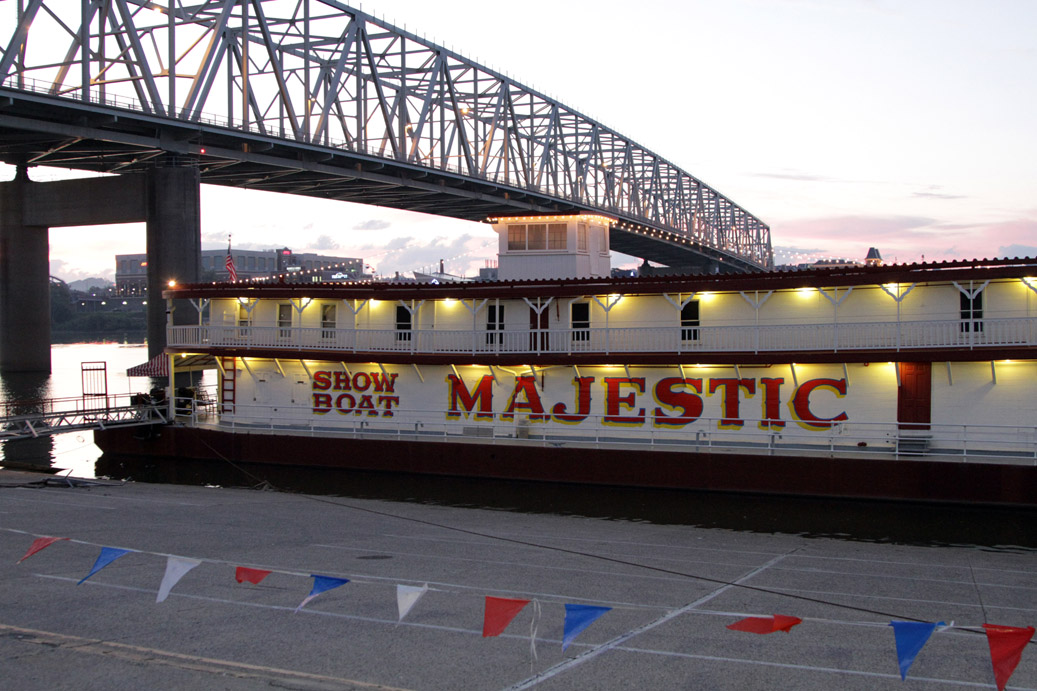 Some would rather take the boat across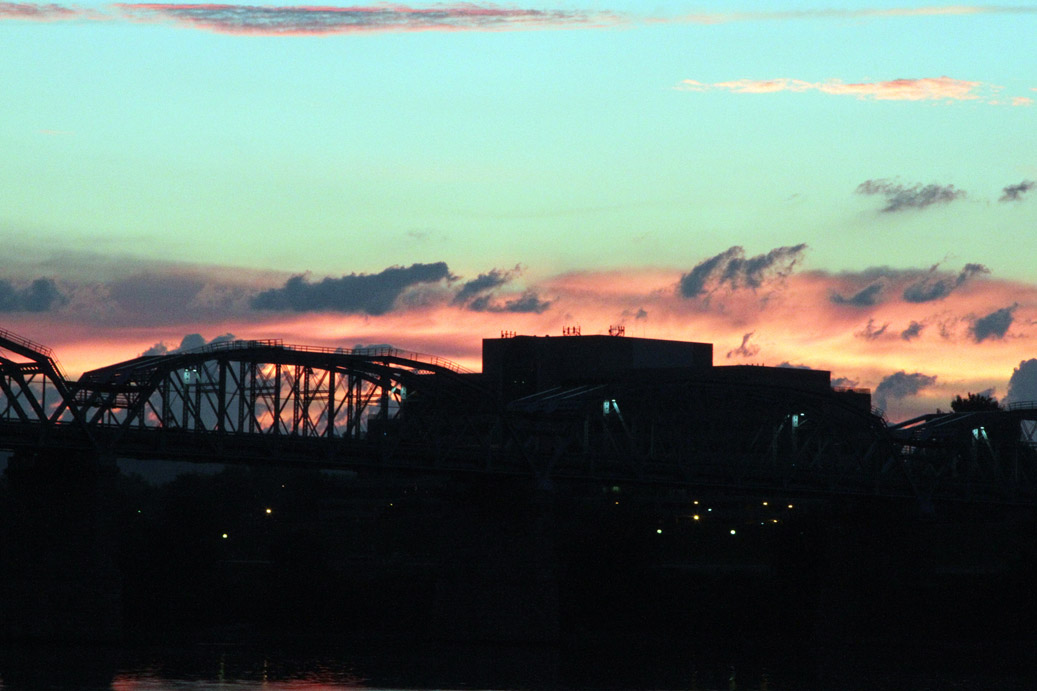 A firey morning sky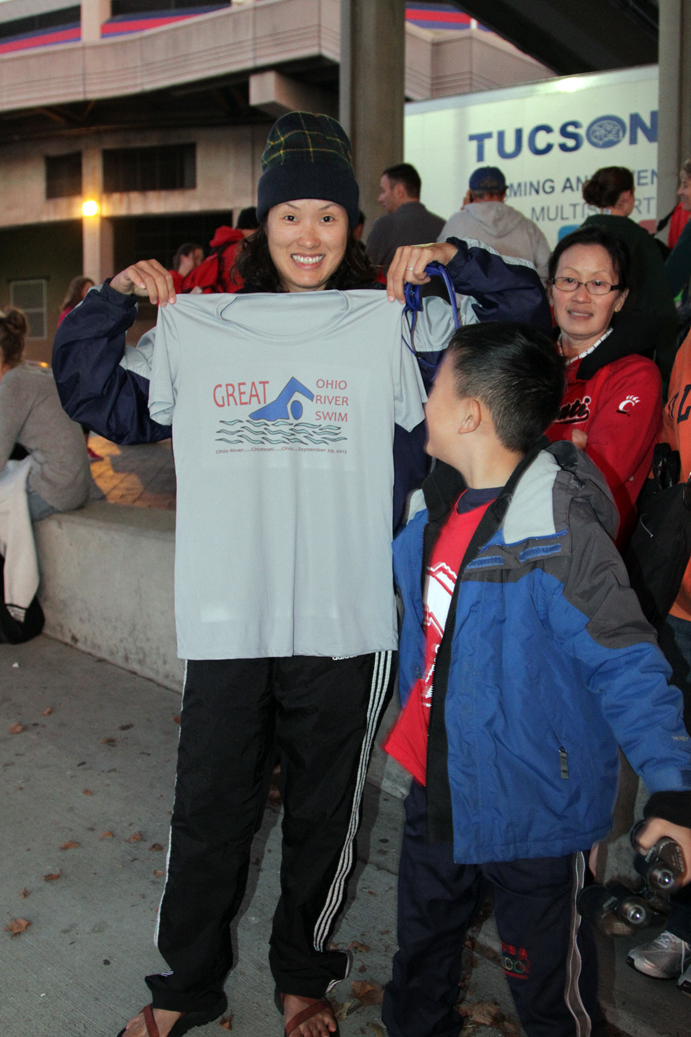 Not many get to wear this shirt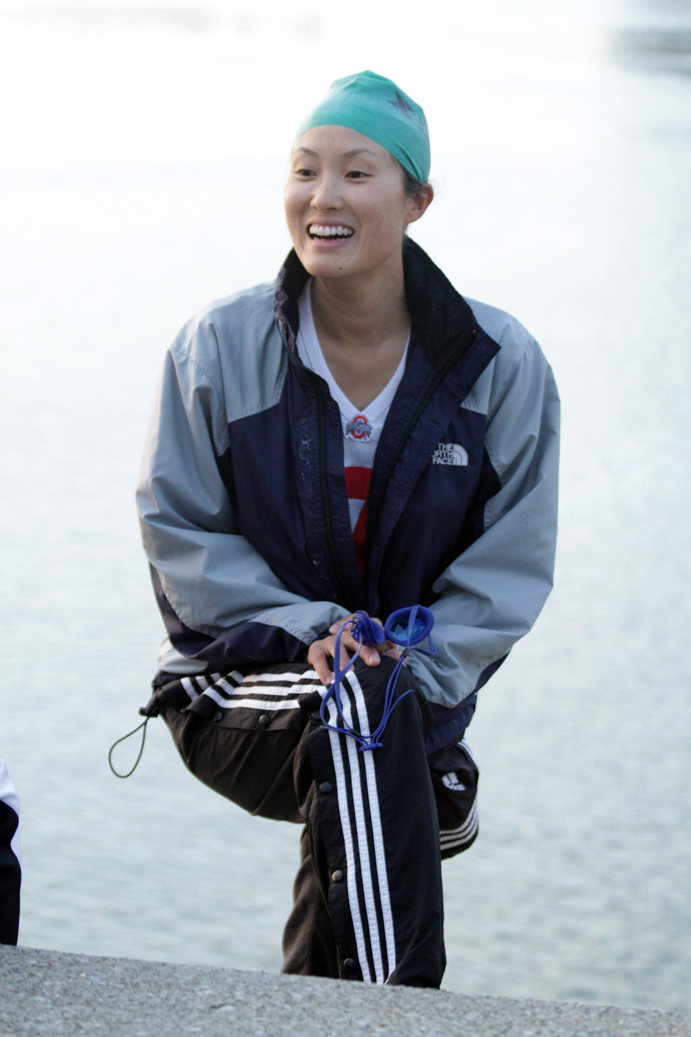 Is she really as confident as she appears?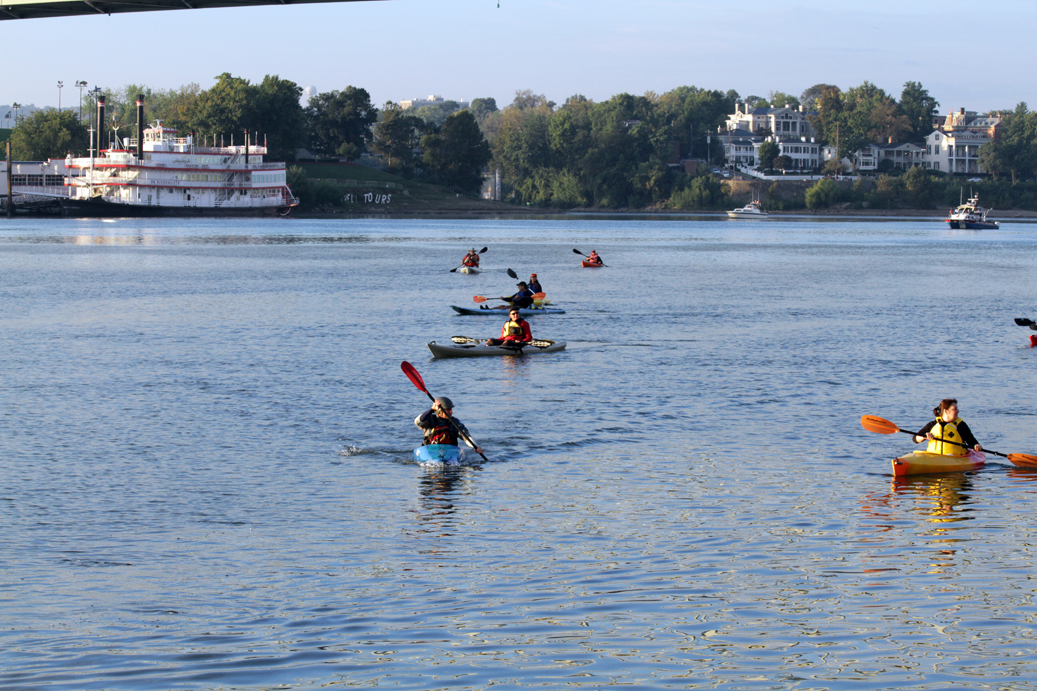 Just in case!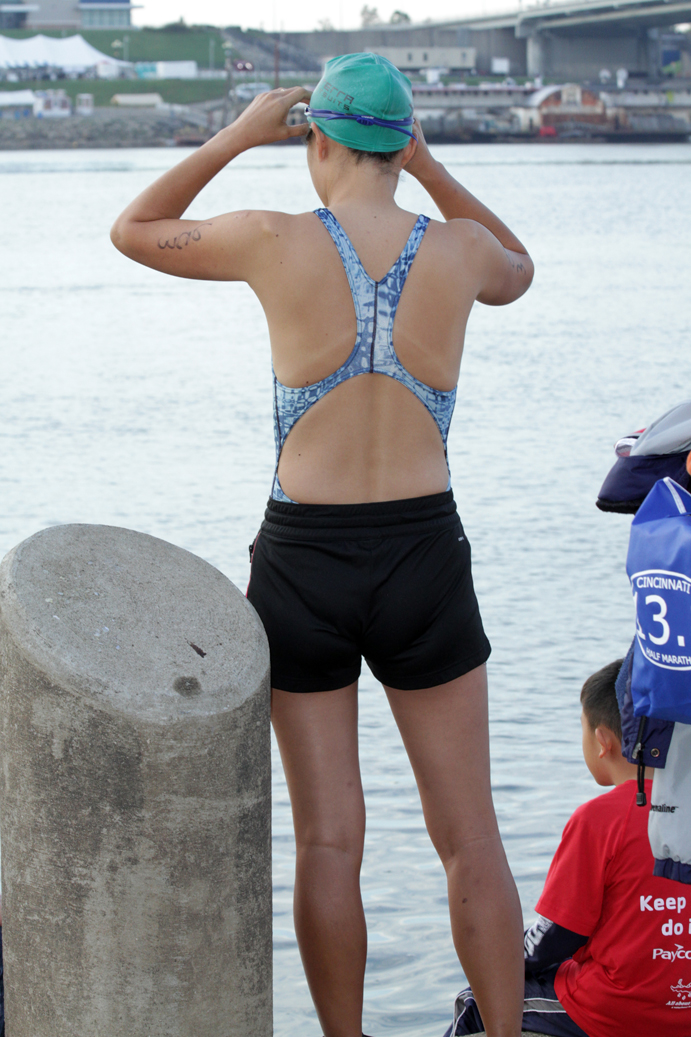 Looks like she's really going to do it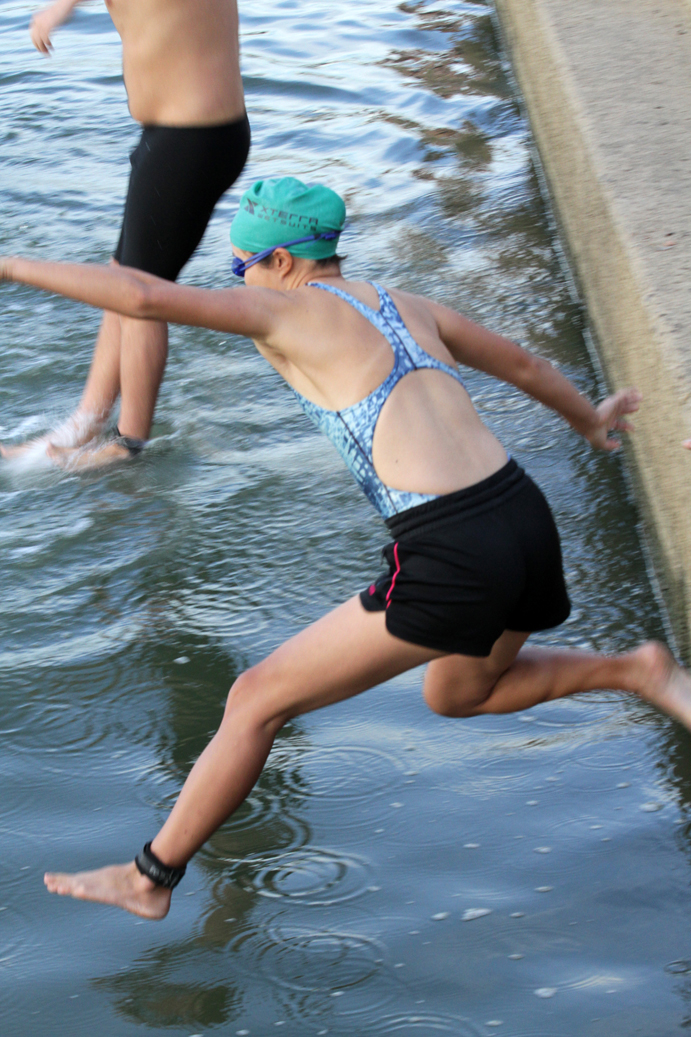 In we go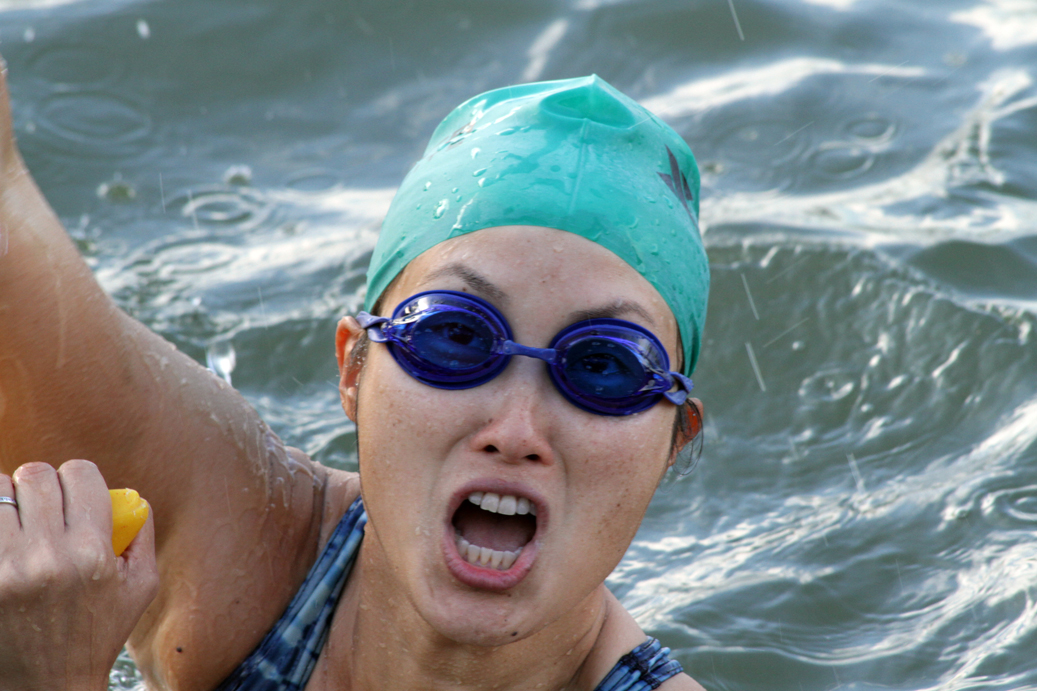 Hoo rah! Let me at that river!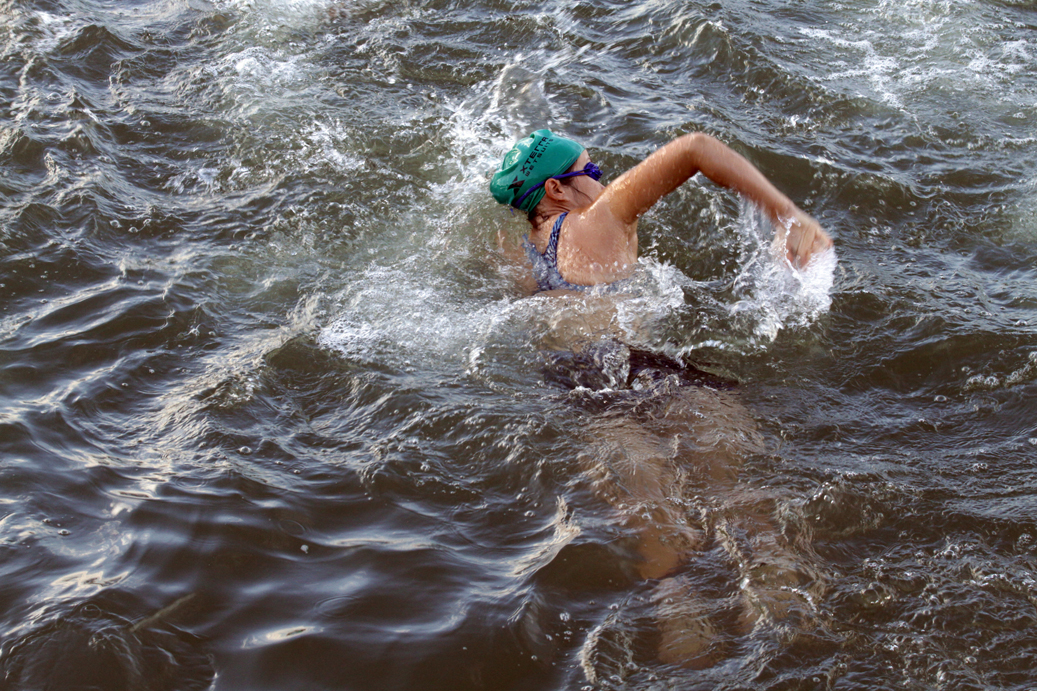 Ready, set, go!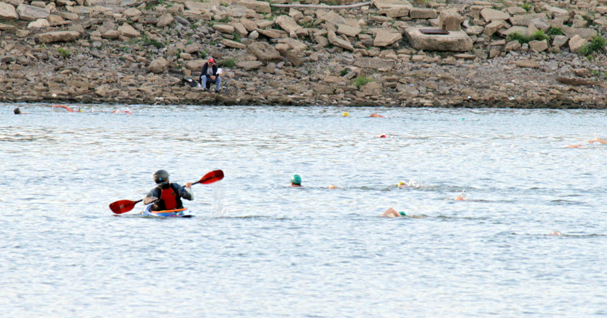 Nearing the far side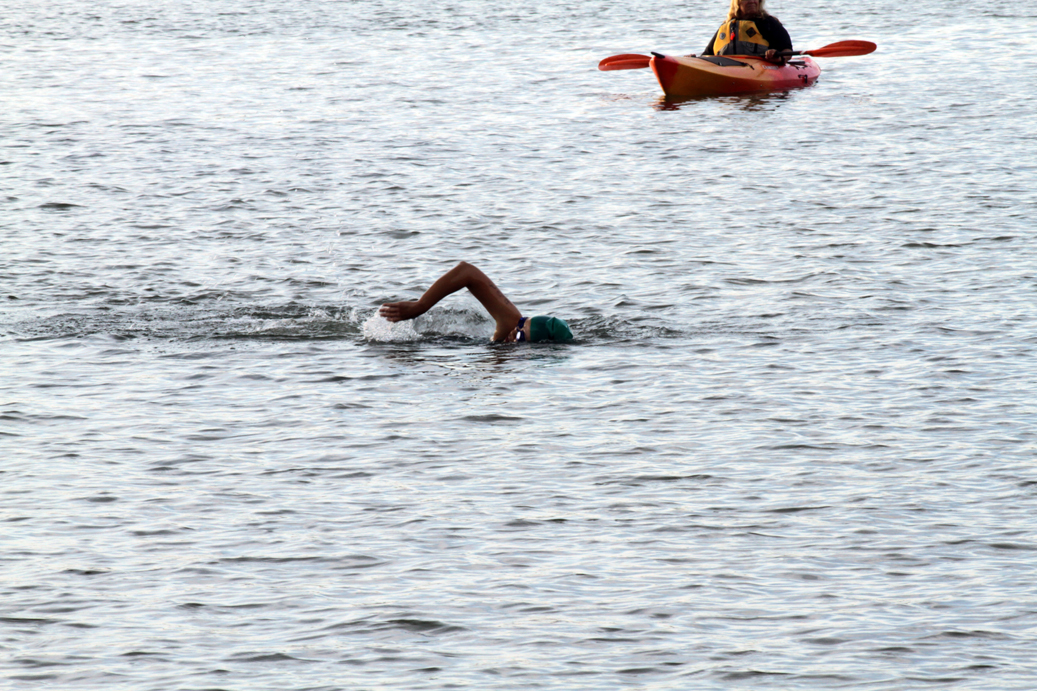 Returning to the Ohio side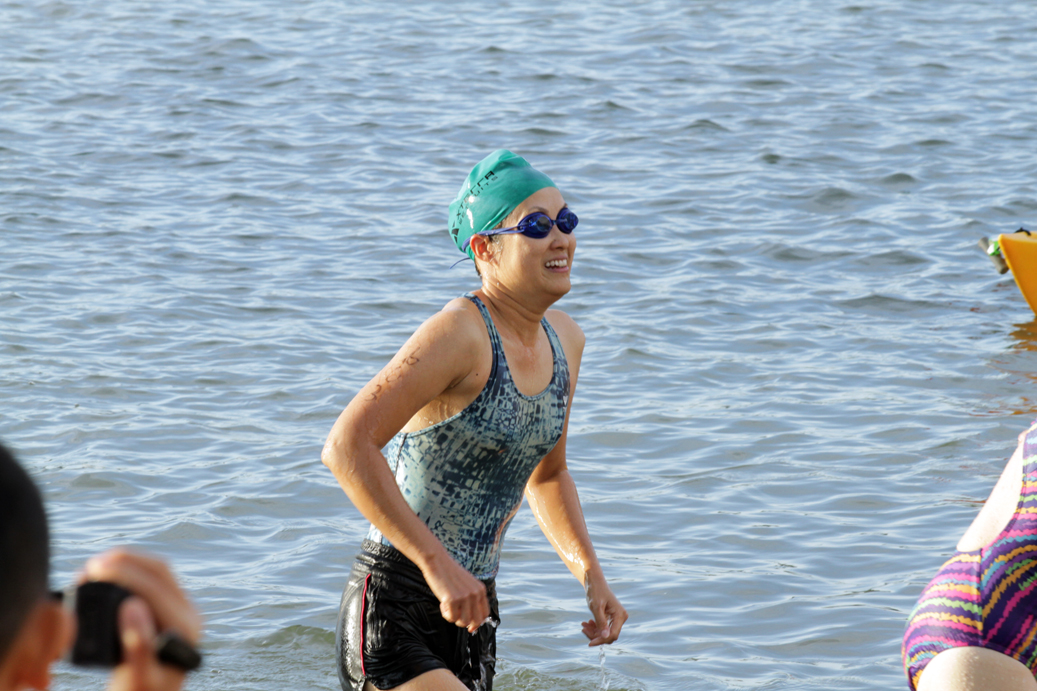 Made it!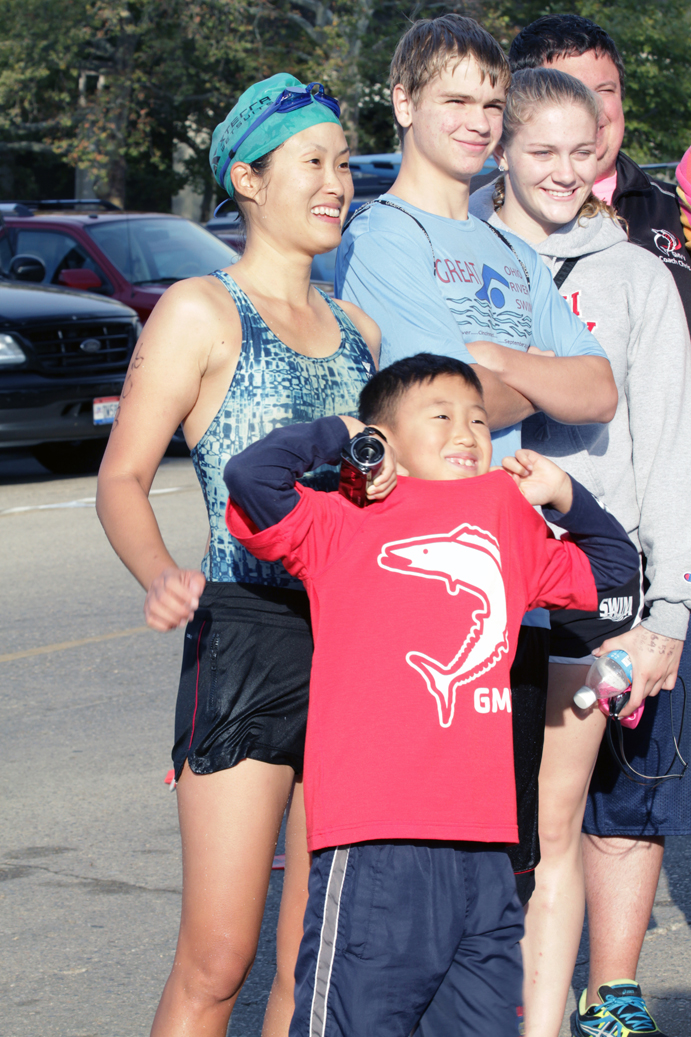 Looks like someone is really proud of his mom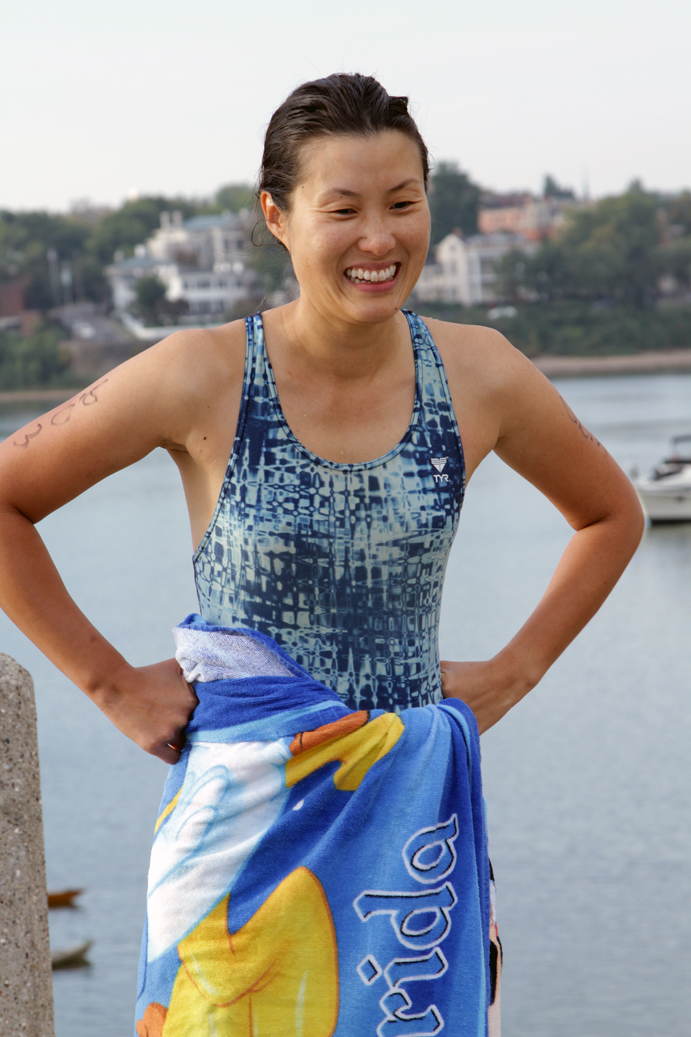 Ohio mermaid